Egypt! Khemit School Budget Tour!
January 7th – 17th, 2018
Join Yousef Awyan on an exploration of the Mysteries and Advanced Technologies of the Ancient Egyptians
Day 01 Sunday, January 7th Arrival and Welcome Dinner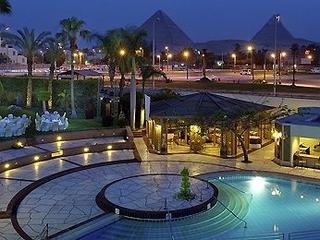 A transfer representative will meet you at the airport to assist you with entry formalities, and escort you to the luxurious 5-Star Le Méridien Pyramids Hotel & Spa.
At 6:00 PM we will have a meeting for introductions, followed by a Welcome Dinner together. Overnight Le Méridien Pyramids Hotel & Spa (D)
Day 02 Monday, January 8th Giza Pyramids & Valley Temple next to the Sphinx

After an early buffet breakfast, our motor coach will bring you to the world famous Giza Plateau. After exploring the area around Pyramids, we will enter the Great Pyramid, and then we will drive to higher spot with a beautiful panoramic view of the Pyramids. Here you will have the option of riding a camel (or riding in our motor coach) to explore Valley Temple next to the Sphinx. Lunch and Afterwards we'll visit the world famous Egyptian Museum where you will see many amazing artifacts collected from sites all over Egypt, including the gold sarcophagus & jewelry on display at the King Tut Exhibit.
Overnight Le Méridien Pyramids Hotel & Spa (B.L)
Day 03 Tuesday, January 9th Seti and Osirieon Temples at Abydos

Leave after an early breakfast for our flight to Sohag. We will be met by our motor coach that will transport us to the ancient pilgrimage site of Abydos where we'll visit the Temple of Osiris and the very ancient Osirieon Temple. At the Seti I Temple, dedicated to Osiris, we will discuss the symbolism as we view the masterful craftsmanship of the beautiful depictions that cover the walls. Behind this Temple lies the megalithic Osirieon. After our visit, we'll have lunch before driving to Luxor.
Overnight Maritim Jolie Ville Kings Island Resort – Luxor (B,L)

Day 04 Wednesday, January 10th Temple of Hathor at Dendera

After breakfast we drive to Dendera to visit the incredible Temple of Hathor. Star maps depicted on the ceilings in this temple, and the replica of famous Dendera Zodiac (the original is displayed at the Louvre in Paris) point to the ancient origins of astrology and superior knowledge of our cosmos. Hathor (Het-Hert), the Netert who personified motherhood, beauty, sexuality, love, joy, harmony, dance and music was often associated with the planet, Venus. She was known as the Lady of the Stars, and represented the nurturing solar food of the Sun's rays, required for birth, growth and renewal. Overnight Maritim Jolie Ville Kings Island Resort – Luxor (B.L.D)
Day 05 Thursday, January 11th
Valley of the Kings, Hatshepsut's Temple & Colossi of Memnon

After breakfast, we will embark on our exploration of the sites on the West Bank including Valley of the Kings, Hatshepsut's Temple, and the Colossi of Memnon. First, we visit Valley of the Kings where we will view some of the ancient tombs filled with beautifully symbolic artwork.
Next we're off to the mystical Mortuary Temple of Hatshepsut, a beautiful work of architecture, by Senemut, believed by some to have been her lover. Hatshepsut's Temple is nestled in the valley basin of Deir el-Bahari, surrounded by steep and enigmatic cliffs. After a relaxing lunch and a stop at the Colossi of Memnon we'll drive to the Nile Cruise, we will have lunch and relax then we will have time for shopping before our evening visit to the Luxor Temple. Overnight Nile Cruise (B.L.D)
Day 06 Friday, January 12th Karnak Temple and Nile Cruise

One can never have enough time to fully explore all the riches of Karnak Temple, where we will spend the entire morning after an early breakfast. An avenue of ram-headed sphinxes leads us into the gigantic complex, which includes temples dedicated to Amun, Mut and Khonsu. We will visit the powerful Chapel of Sekhmet, the Netert who represents the potent and purifying energies of the sun. Sekhmet personifies the solar rays that provide the electromagnetic energy required to sustain life and the earth's grid. As the lioness, she symbolizes the powerful and fierce, yet protective love, akin to that of any mother. Sekhem, means "power" and Sekhmet is the electrical spark that provides the necessary energy to perform what we have been told are mystical, magical and powerful feats, including the healing of the physical body. Shortly after returning to our ship, we'll have lunch and set sail on our spectacular Cruise on the Nile. Enjoy viewing the lush countryside and life along the river's banks, much of which appears as it did thousands of years ago!
Overnight Alyssa Nile Cruise (B.L.D)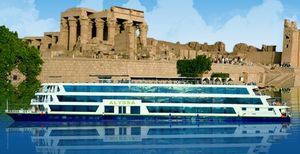 Day 07 Saturday, January 13th
Nile Cruise and Temples of Sobek & Horus at Kom Ombo

After an afternoon of sailing we will stop at Kom Ombo, where we'll visit the twin temples dedicated to the crocodile Neter, Sobek and Horus, the Elder. We will discuss the aspects of nature and our cosmos represented by the Neteru and how they relate to awakening our senses and raising our levels of awareness. We will speak of the powerful initiations that were once practiced here, and how we can tap into the profound and self-empowering lessons experienced here by the ancients. You will also have the opportunity to view depictions of various medical instruments and alchemical healing practices.
Overnight Alyssa Nile Cruise (B.L.D)
Day 08 Sunday, January 14th Unfinished Obelisk and Temple of Isis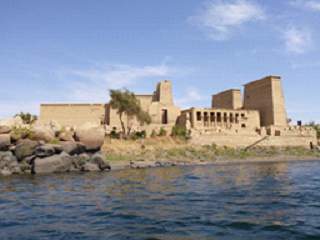 We will take a motorboat to the enchanting Island of Philae, and the powerful Temple of Auset (Isis). Auset is associated with the ancients' most highly revered star, Sirius. The annual rising of Sirius was synonymous with the flooding of the River Nile, which left huge deposits of silt, the very valuable black earth or "KMT" (Khemit) for which Egypt was named.
She is usually depicted wearing the throne, or "seat of power", reflecting the matriarchal nature of the very ancient civilization. After sharing some of the highlights of this site together, you will have time to explore its captivating wonders on your own.

Afterwards, we will explore the famous Aswan quarry that is home to the 1,200 ton Unfinished Obelisk, that only a handful of cranes worldwide could lift today, and other significant evidence of higher technologies used by the ancient Khemitians.
Overnight Alyssa Nile Cruise (B.L.D)
Day 09 Monday, January 15th Early morning Flight to Cairo, Egyptian Museum
After breakfast, we fly to Cairo and have lunch. Afterwards we'll visit the world famous Egyptian Museum where you will see many amazing artifacts collected from sites all over Egypt, including the gold sarcophagus & jewelry on display at the King Tut Exhibit.

Among the many artifacts that we will point out that show evidence of an ancient superior technology, is the 'Schist Disk' made famous by Hakim's observation that it was a bio-organic sound device. Overnight Le Meridien Hotel & Resort (B,D)
Day 09 Tuesday, January 16th
Flight to Cairo, Step Pyramid, Unas Pyramid Entry and Serapeum at Saqqara

After breakfast we will drive to the ancient site of Sakkara where we will visit the new open pyramid Unas Pyramid, which has the early writings of the Pyramid's texts. We'll stop for a quick lunch and continue the afternoon at Saqqara, home of the Step Pyramid attributed to King Djoser. We will experience the still active healing energies of the ancient "Hospital" at Saqqara and discuss the many references to the importance of balancing the polarized energies within and without.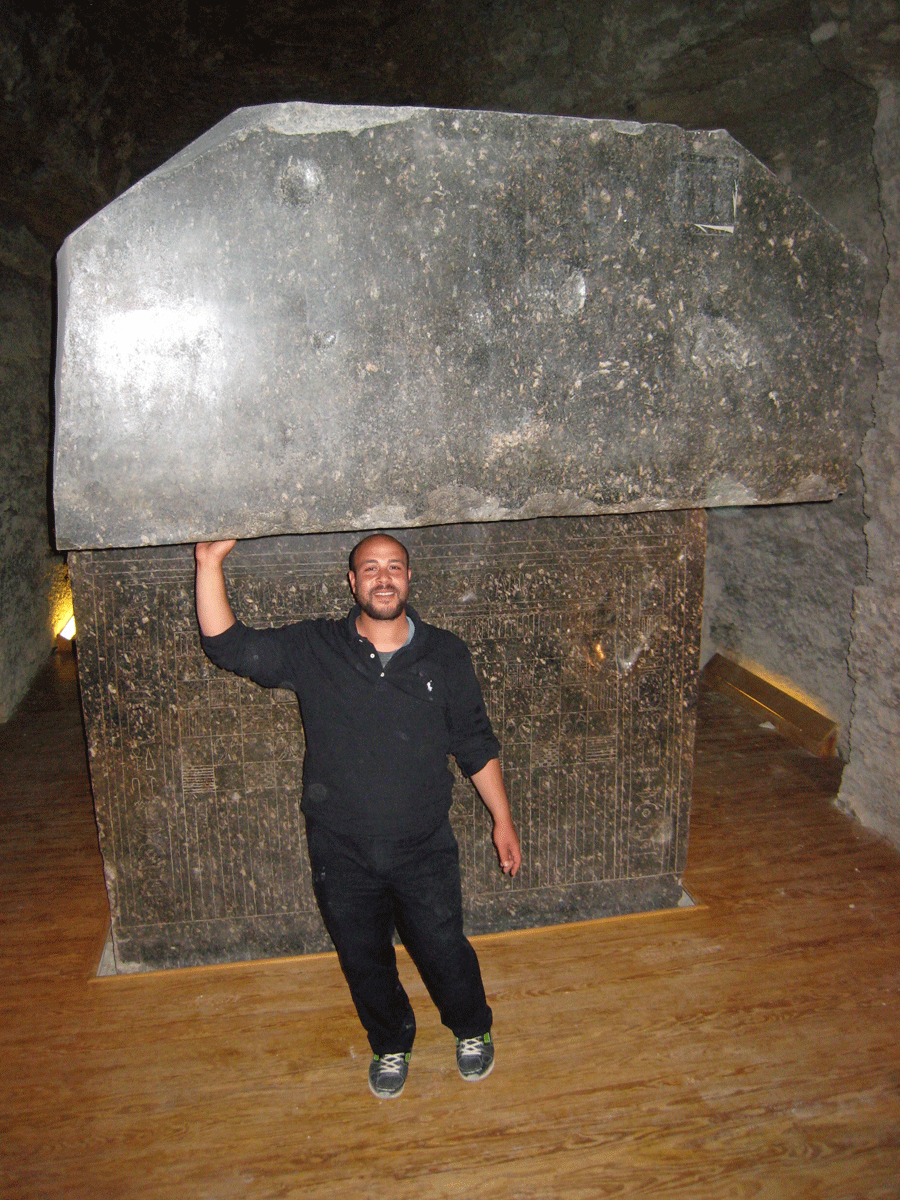 The Serapeum A highlight of our day will be a visit to the newly opened Serapeum, a huge subterranean complex. A long hallway that runs in east/west directions is flanked by chambers that house gigantic, highly crystalline stone boxes. Many believe that Bulls associated with the Apis Bull cult were buried in them.
However–no bulls or human bodies were found in any of these huge boxes —that were made with an extremely advanced technology. When excavated in 1852, all twenty-four boxes, weighing 60-80 tons, had been plundered. Their lids had been pried loose and the contents taken. Our collective research shows that these boxes are far more ancient than the writings found on and around them, and were an integral part of a huge energy device. We'll have our Farewell Dinner and return to our Hotel. Overnight Le Meridien Hotel & Resort (B,D)
Day 10 Wednesday, January 17th Transfer to Cairo Airport for Flight Home.
Departure (B)
Price per Person, Double Occupancy:

$3,300 USD

(Land Only)
Your reservation is confirmed when you send your $500.00 Deposit.

Note: There is a 3% Surcharge on payments made with a Credit Card.

(Payment in full is required by December 7th, 2017 )
Optional Single Room Supplement: $500.00

NOTE: This is the additional amount you will pay if you choose to have your own private room throughout the journey.
ROOMMATES: If you're not traveling with anyone you know, we would be happy to assist pairing you with a fellow traveler.
Per our Terms and Conditions, we will hold the registration open until 30 days before the tour begins (or later if possible) in order to try to match you with someone. If by that date we have not been able to do so, you will be responsible to pay for the single supplement. Please try to register early if you would like to be matched with a roommate
Includes:
– 03 nights at Overnight Le Meridien Hotel & Resort (B)
– 03 nights at Maritim Jolie Ville Kings Island Luxor (B)
– 04 nights at M/S Alyssa (B,L,D)
– Domestic flights (CAI/SOHAG-ASW/CAI)
– Entry tickets to the mentioned sites
– All transportation to the sites mentioned in the itinerary
– 2 bottles of water daily
Yousef Awyan as your Khemit School Host & Speaker
– Welcome dinner & Farewell dinner
– 4 Lunches during the tour
– Meet & assist in the airport
– Tipping for drivers, porters, hotels & restaurants
Excludes:
– Entry Visa to Egypt ($25.00 USD)
– Beverages & drinks
– Insurance
– Laundry
– Any service or site not mentioned in the itinerary
Yousef Awyan as Your Host & Speaker
KSAM Co- Director, Khemitologist, Speaker, Explorer, Stone Mason and Musician


Combining the wisdom given to him by his father, Abd'el Hakim Awyan, with his own research; Yousef will speak to us of ancient Khemit, a technologically and spiritually advanced civilization that existed during a Golden Age in Egypt that pre-dated Dynastic Egypt, as we explore the powerful sites here. He will cite irrefutable evidence and amazing anomalies that challenge the dictates of mainstream Egyptology. Yousef will show us how the powerful sites, purposefully chosen for their energetic properties, were transformed over the centuries-by many different civilizations.
TRAVEL DOCUMENTS
All travelers need a passport valid for at least six months after the date of entering the country. Holders of American Passports will be provided with the requisite visas to visit Egypt upon arrival.
BAGGAGE
Generally between North America and Egyptian destinations, each passenger is allowed up to two pieces of checked baggage. Please check with your airline for specifics on the size and weight of your allowed baggage.
Reservation and Cancellation Policies
Reservation and Payment
A non-refundable deposit of $500.00 per person will be required at the time of booking. To insure your reservation, final payment will be due 45 days prior the departure dates from your Country. It is the responsibility of the traveler (or agent) to determine that final payment reaches us on time. Bookings made within 30 days of departure date, will require full and final payment immediately upon booking. No booking will be considered until final deposit is received by the Tour Operator. Payments are to be made via Bank Transfer. Any fees charged will be the responsibility of the sender. Please inquire about this before you make your bank transaction.
Cancellation and Refunds
Due to high preparation costs, cancellations must be received in writing within 45 days of travel date. Cancellations received more than 30 days prior to departure will have a penalty of $500 per person; those received between 30 and 25 days will have a penalty of 50% per person; those received between 25 and 20 days will have a penalty of 75% per person. Cancellations received 20 days or less before departure will receive no refund. No refund will be made for transfers, city tours or any other services (including meals, accommodations or transportation) voluntarily not taken.
Changes
This itinerary is subject to changes in sequence in order to adapt to possible alterations in domestic flight times or other unforeseen circumstances. The content will remain the same, barring any unanticipated complications, and will include many delightful "extras" and surprises.
INSURANCE:
We recommend that all participants obtain Travel Insurance. Travel Insured International offers insurance for trip cost, trip cancellation & interruption, and pays for loss due to unforeseen circumstance, death, injury, or illness to you or a member of your family. It also includes coverage for missed connections due to weather, pays for lost deposits due to the financial default of the airline, the tour operator, or cruise line. It pays for baggage delays, travel delays, medical expenses, and emergency assistance.
WAIVER OF RESPONSIBILITY:
By signing up to the tour you agree to our terms, deposit conditions and waiver.
KSAM, its agents and our Tour Facilitators have worked diligently to make all of the arrangements for our journey together in Egypt, however, KSAM, its agents and our Tour Facilitators will not be held liable for delays, theft, damage, injury, or any other irregularities that may occur during the course of the journey. We will not be held liable for any changes or delays in airline schedules or missed connections; injury, loss, or damage to persons or property; additional expenses resulting from changes in exchange rates, tariffs, or itinerary; any transportation issues or problems with vehicles utilized on the tour; additional expenses incurred due to illness, weather conditions, protests, war, terrorism, quarantine, or other causes; and losses due to cancellations not subject to our terms and conditions.
Please contact Patricia Awyan at morganna36@aol.com with any questions.
Copyright © 2017 The Khemit School of Ancient Mysticism, All rights reserved.