Why Travel with the Khemit School of Ancient Mysticism?
Through several years of tour and field experience, the Khemit School Team has developed well planned itineraries that offer the most comfortable and pleasurable venues, sampling of culinary offerings, site visits and shopping opportunities that will stimulate and enrich your body, minds and spirits.
Seeing Egypt from a new Perspective gained from knowledge passed down from renowned Indigenous Wisdom Keeper and Khemitologist, Abd'el Hakim Awyan, Combining this incredible foundation with the Khemit School's continuing research and field experience, we are able to offer a comprehensive program jam packed with technical knowledge, symbology, wisdom and spiritual guidance.
Yousef and Patricia are tuned into the needs of spiritual and wisdom seeking travelers and will hold the space for you to experience profound and powerful self transformations, while providing the keys with which to activate the energies within you and of the temples and monuments surrounding you.
Living locally, in Egypt, allows us to insure your experience here is safe, and filled with lots of extra surprises and magical experiences not offered by other standard tours.
We are totally unique! Yousef and Patricia, and their guest speakers always offer a blend of wisdom and information not found on other tours…and we include many special experiences 'off the beaten path' as well as offering you a depth of understanding of our collective heritage that was accumulated over decades of fieldwork and research and combined efforts of many different 'experts in their fields'.
You will never get only a streamlined textbook story about ancient Egypt —you will get the information that comes from many different perspectives and that stems from the work of people who dedicate their lives to truly 'knowing' the significance of what the anomalies and mysteries you will see in plain site truly are…then and now.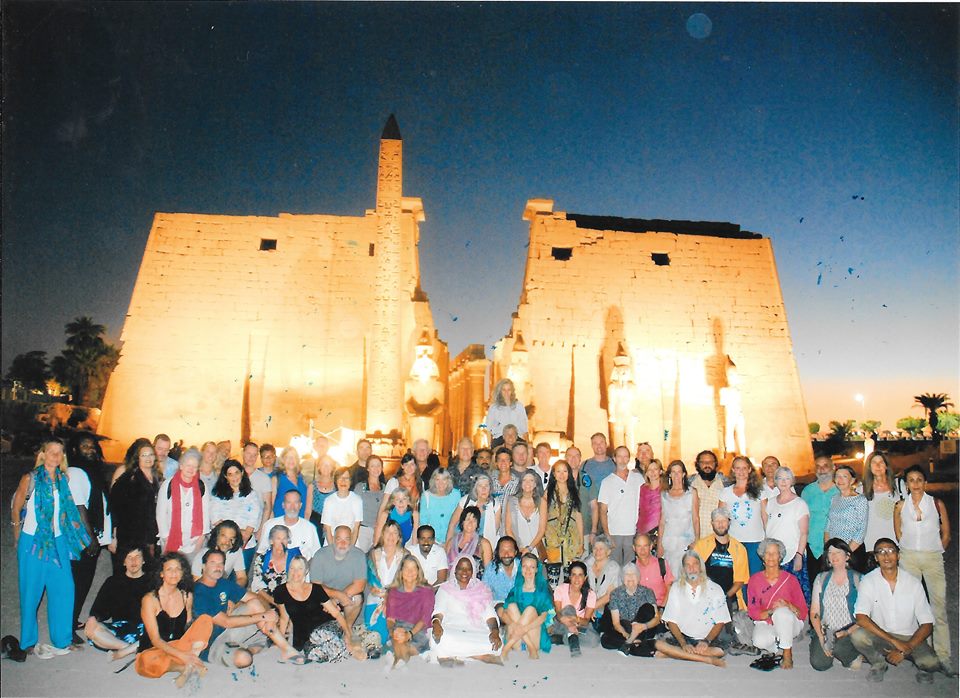 ---
Testimonials
---
"Yousef and Patricia,
We want to thank you once again for the great time we had in Egypt, it was an amazing experience…. We were students on a field trip, you were our teachers…
You were most hospitable and knowledgeable hosts, you really went out of your way to transfer as much of your knowledge as possible in the limited time available to us.
This definitely calls for a repeat!
A highly recommended experience for anyone with an open mind when it comes to an alternative view of our ancient history."
Lambert & Tazuko
Video Testimonials:
Anthony speaks about the 2014 "Techno-Spiritual II Tour"
Chris speaks about his custom experience with the Khemit School
Mara speaks about her experience on the October 2014 "Journey to the Center of Yourself"
Norma's experience on the "Techno-Spirtual II Tour"
Richard on the 2014 "Techno-Spiritual II Tour"
Robyn on the 2014 "Techno-Spiritual II Tour"
Tammy on the 2014 "Techno-Spiritual II Tour"
Tony on the 2014 "Techno-Spiritual II Tour"
January 2013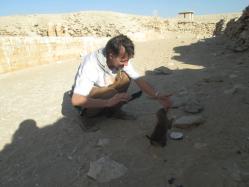 "Many ThANKH You' s !! Patrica, Yousef and our faithful guide Mohamed for a journey of a lifetime, reacquainting me and the group with the Ancient and Sacred Black Land of Khem, the past few weeks. The trip was excellent value for money, and was above and beyond expectation! With a perfect balance of broadly researched and intuitive experiential information offered, comfortable and safe travel, fabulous food, and a flexible intuitive timetable.
One thing that I will never forget, is the safe and comforting feeling travelling into many temple sites, seeing the faces of the guards of the sites 'light up' upon them seeing the familiar faces of our 3 local tour leaders… even in places afar. Travelling with these 3 'locals' with their 'fingers on the pulse', allowed for unexpected entries to special normally unseen places (including this one in Memphis) , ability to photograph special things in places where this is not permitted, as well as meditation/ toning in places not normally allowed!
Being quite an independent traveler and not normally one to go for 'group tours', the format of the tour worked perfectly for me also, allowing me to drift off into various 'felt' places and creative streams.
I would highly recommend this tour to anyone on whatever level they are on. Great stuff!"
-JonRa
---
January 2013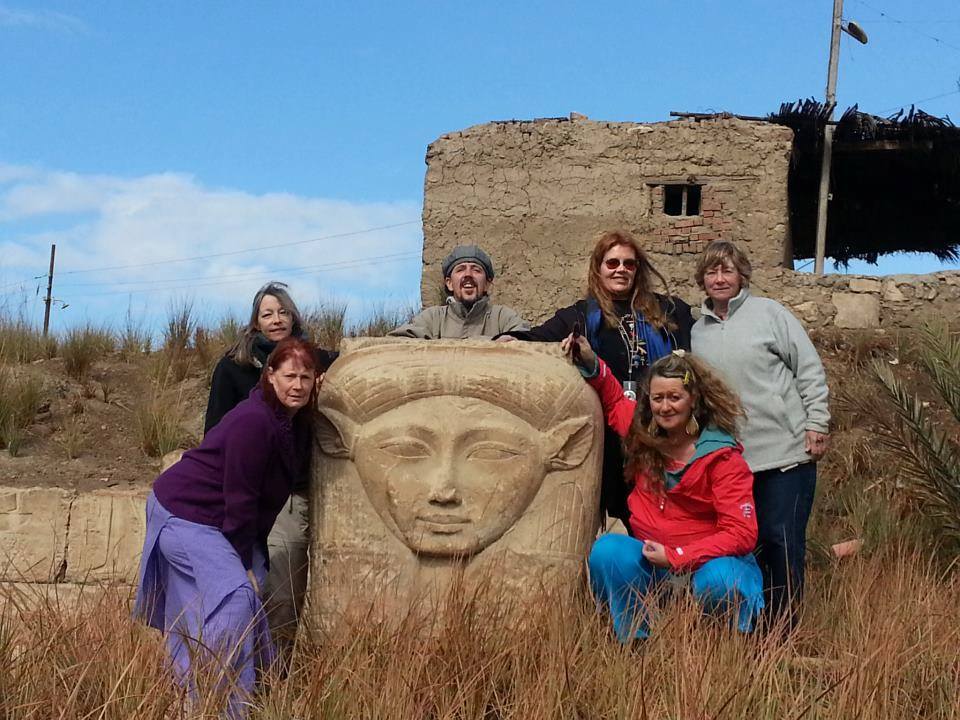 "Thanks Patricia & Yousef & Mohamed, for a very safe, enjoyable and adventurous journey through Giza, Luxor & Aswan, mid January to early February, It was very heartfelt and I was overwhelmed by your generosity and hospitality as well as your exclusive ancient knowledge of the sites. I was in very safe and knowledgeable hands, & felt it was a great advantage traveling with people who were local and very experienced. I would therefore highly recommend anyone wishing to do a journey through Egypt to you and have no hesitation to send people to you in the future. Still integrating all of the powerful experiences." -Miriam
Testimonials from our October 2015 Journey to the Center of Yourself: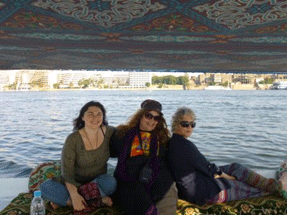 "We are getting the tip of the iceberg with you Patricia. You have so much depth, ready to be shared with like-minded women. This tour was supported by Yousef and Mohamed – but designed, directed and energetically guided by you. Your vision and creation of this tour was perfect for me.
The Presentation you shared with us over several hours, was just amazing. Succinct, professional and the subject matter is best experienced in Egypt to be deeply understood. How perfect to have this wisdom shared with us while cruising the Nile"
"I have already recommended this tour to like-minded people. They were spellbound about the activities provided and the unique experiences we had. (Two people intend to go on the November 2015 tour)." Lynn
"Patricia is an outstanding speaker. She conveys information usually difficult to understand in such a simple way understandable to everybody. Patricia's lecture opened my eyes on a complete different world. She manages in her lecture to link the dots of our reality. I truly believe that everybody would benefit in listening to her lecture."
"I certainly would recommend this tour to anybody who is on a personal journey and who is looking for answers within themselves. The tour allows letting go of things or beliefs that don't serve us anymore and helps to embrace the world of endless opportunities." Mara
---
December 2012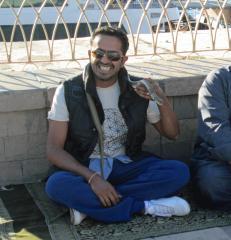 "It (the tour) went beyond my expectations! It was a wonderful experience and I really loved every part of it. Can't wait to come onto more of your journeys! Yousef was amazing and full of ancient knowledge that he shared with us. His generosity overwhelmed us all. Patricia really helped to understand the spiritual side of things and explained many of the things I felt and saw in different sites. Mohammed was a great guide in that he gave us all the information on the sites that we needed to educate ourselves. His open mindedness to the subject of Ancient Egypt was very fascinating."
-Mohammed
---
December 2012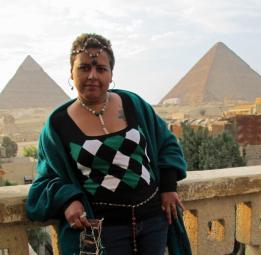 "Yousef was the generous host, with the heart to fit the Universe. He was always there when you needed him as a teacher, brother, and friend. For him, as all of you, it wasn't just a business. He was in it, he was there.
When Patricia was sick, I felt a huge part was missing, like the heart of the group, the Mother. I loved her insights into everything. I loved how she would intuitively Know: when what and where. She talked to me, talked to my awareness and that is rare to happen.
Thank you Patricia and Yousef for allowing me and letting me allow myself to be immersed in a Magical experience out of any dimension.
I thought the first tour I joined with you was great but it just keeps getting better.
Everything was pure MAGIC and gratitude's to the land that hosted us."
-Layal
---
March 2013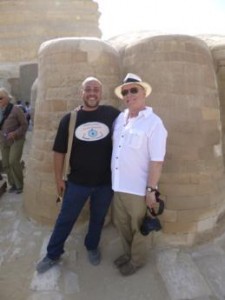 "My heart was filled to the brim and my spirit soared into the heavens while on this trip. I don't think anyone could have imagined in their wildest dreams a better tour. So many connections. So much spirit. So much love and affection."
Love to all, Chris
-Chris Dunn